Blog The Buddy Touch Free Tool
We're pleased to announce the launch of our latest model,
the Buddy Touch Free Tool
– designed to help you navigate every day public areas without having to touch them with your hands.
In this post we'll take a closer look at this fantastic companion, and how it can benefit your customers, clients, employees and any other recipient of the Buddy model.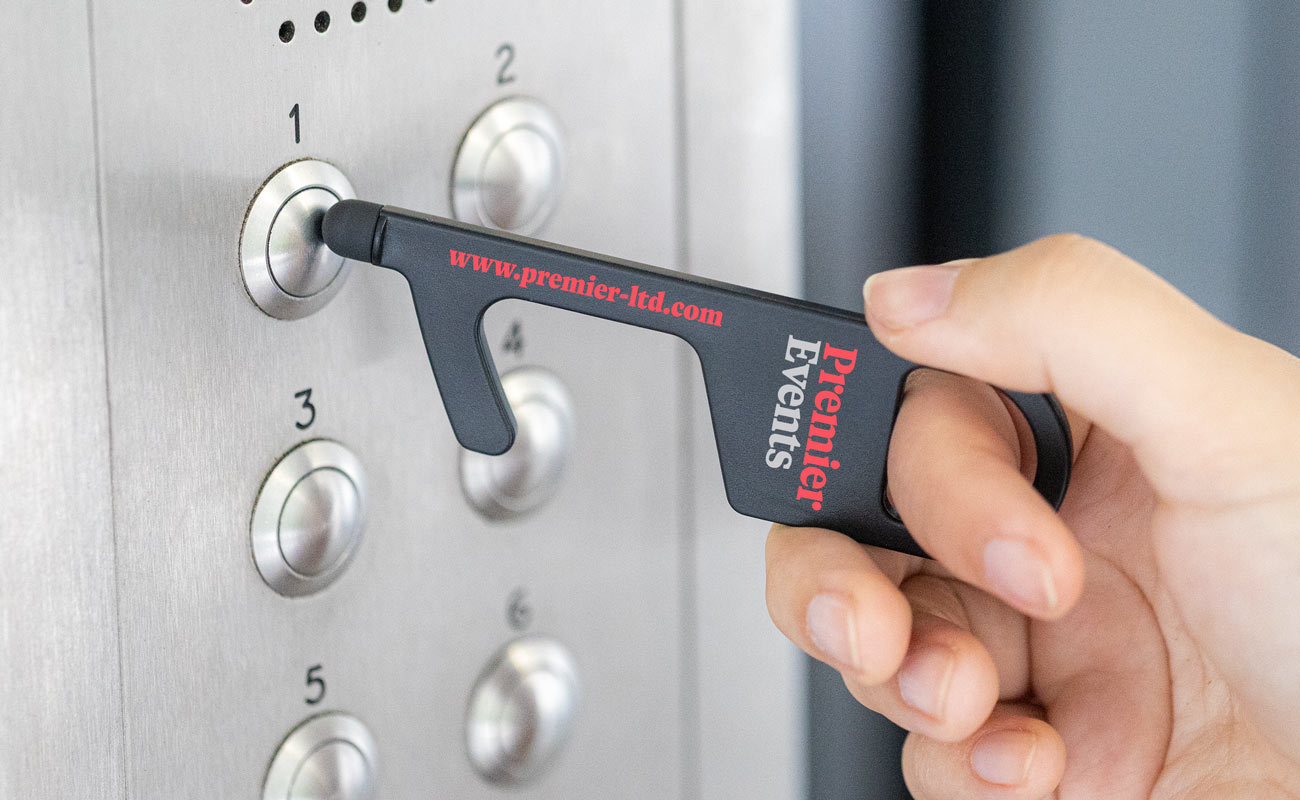 Touch Free
Weighing under 7 grams, the Buddy can attach to your keyring and be carried with you wherever you go. It can be used to open doors, push elevator buttons, enter PIN numbers at ATMs and even help you carry bags via the unique hook feature – all without having to touch these items directly with your hands.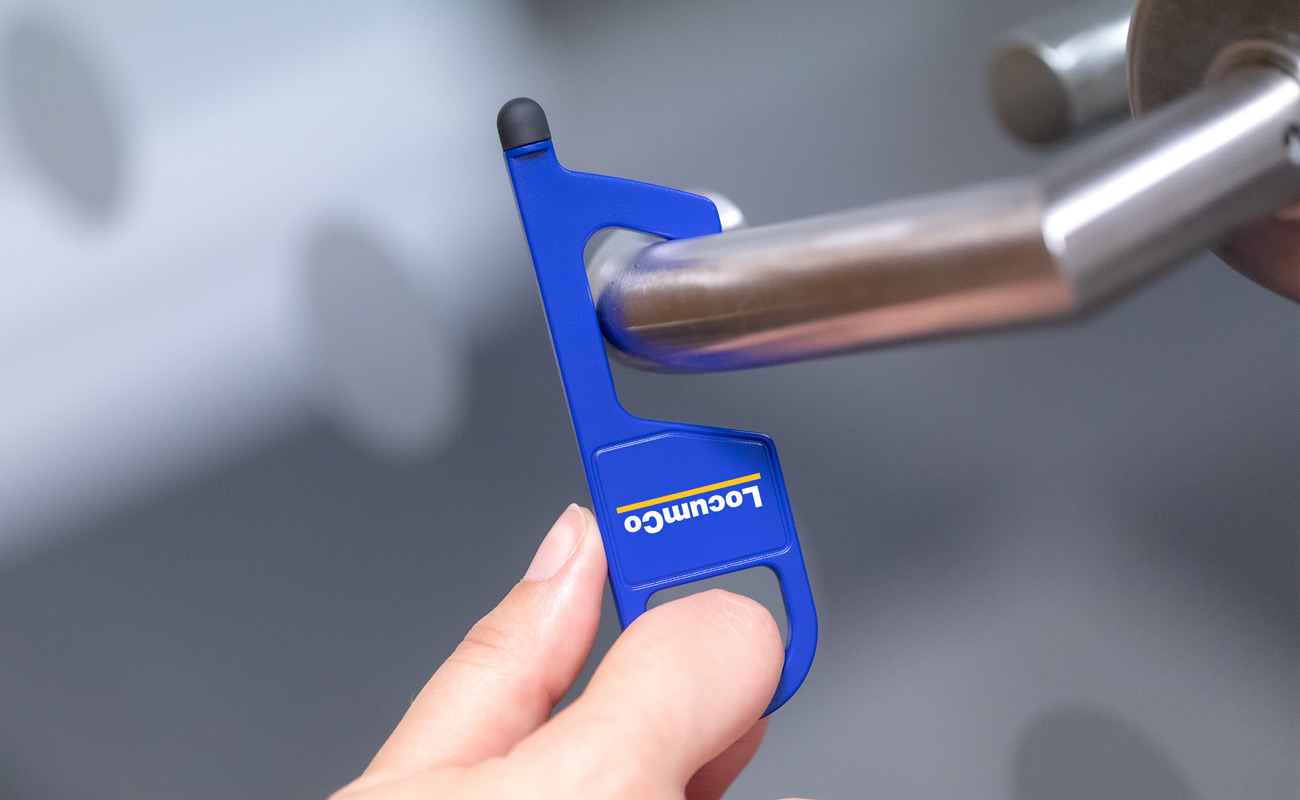 Branding Options
As with all of our products, the Buddy is designed with your logo in mind. We can Screen Print in up to 4 different colours on the dedicated branding areas which includes the top section, front and back and the narrow long section on the back. Many clients choose to brand the top section with their logo and then add their website address or slogan on the narrow branding area.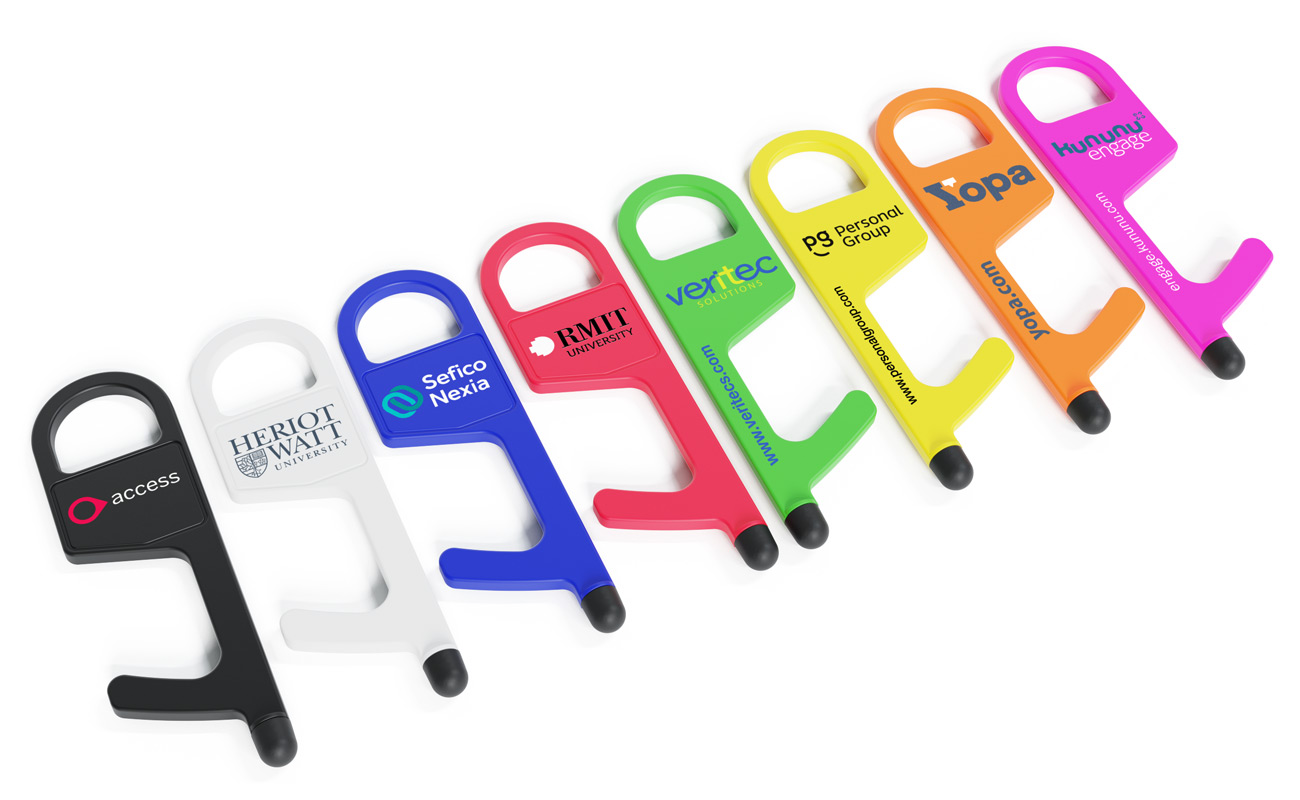 Accessories are available
We have a great range of Accessories to complement your order, and add some extra oomph to your promotion. These include the Magnet Box Long, Printed Neckstrap and Blister Pack that can all be personalised with your logo. We also have the Carabiner and standard Neckstrap that easily attach to the Buddy so it doesn't get lost.
Ready for a Quote?
Head over to the Buddy page
and request a Quick Quote today. One of our dedicated Account Managers will then be in touch regarding prices, samples, branding options and details about our minimum order quantity.

Author: Sarah Chambers